What does it mean to be a believer?
PART ONE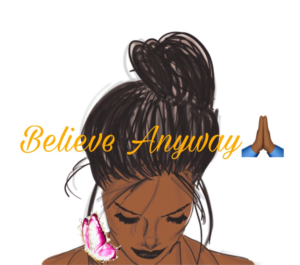 🔺Most of us have heard
John 3:16
, but let's read through to verse 18 as well:
"For God so loved the world, that he gave his only Son, that whoever believes in him should not perish but have eternal life. For God did not send his Son into the world to condemn the world, but in order that the world might be saved through him. Whoever believes in him is not condemned, but whoever does not believe is condemned already, because he has not believed in the name of the only Son of God."
🔺Before we are so quick to claim our identity as a believer in this verse, we must first define what it means to "believe" biblically. It's easy to just confess we believe, but whatever we confess should be demonstrated in our decisions, speech, actions and how we live.
Without a focus on what you say or confess, look at your daily life and ask yourself, "Do my actions and decisions witness the fact that I am a believer in Christ Jesus and the Scriptures?" This is a self examining question that we should all ask ourselves from time to time no matter how long we claim to be a Christ follower or Christian if you will. In this post, we will look at Scripture and what Jesus teaches about believing and scripture that directs us on how to live everyday as a believer in Jesus Christ. Also, what our mindset and actions should communicate.
Let's look at Romans & John
These two verses also gives us a couple of criteria of a believer.
Romans 10:9-10
"Because, if you confess with your mouth that Jesus is Lord and believe in your heart that God raised him from the dead, you will be saved. For with the heart one believes and is justified, and with the mouth one confesses and is saved."
🔺This passage not only says believe, but also WHAT you should believe. Therefore, now again we must define what the phrase "believe in your heart" means.
John 1:12
"But to all who did receive him, who believe in his name, he gave the right to become children of God,"
Again we see a few scriptures here that use the word "believe". But do not miss the severity of verse 12 here. We are instructed to receive Christ and believe on His name to become a child of God. This makes it detrimental to yourself if you are not clear on what it means to believe because if you have the wrong definition, that means you could not be considered a child of God. Hey, don't shoot the messenger.
John Chapter 14
8 
Philip said to him, "Lord, show us the Father, and it is enough for us." 
9 
Jesus said to him, "Have I been with you so long, and you still do not know me, Philip? Whoever has seen me has seen the Father. How can you say, 'Show us the Father'? 
10 
Do you not believe that I am in the Father and the Father is in me? The words that I say to you I do not speak on my own authority, but the Father who dwells in me does his works. 
11 
Believe me that I am in the Father and the Father is in me, or else believe on account of the works themselves.
12 "Truly, truly, I say to you, whoever believes in me will also do the works that I do; and greater works than these will he do, because I am going to the Father. 13 Whatever you ask in my name, this I will do, that the Father may be glorified in the Son. 14 If you ask me[e] anything in my name, I will do it.
🔺See this is very important. This is why it is very important to read the whole Bible. It would be easy to pick out the Scriptures we talked about at the beginning of this post and think you just need to believe. Although, as you study scripture, scripture plainly spells out WHAT t it is you need to believe. It's not just believing, but WHAT you are to believe. It's not just Faith, it's your OBJECT of faith. So do you believe that The Father and The Son are one? Do you believe The Father and The Son are the only one true God because that is what this Bible passage you just read teaches.
Now I want you to read the book of John (yes the whole book) and specifically focus on chapters 14 and 17. Really pay attention to the words of Jesus and highlight every time you see the words
BELIEVE
or
LOVE
or
ONE
🔺🔺🔺🔺🔺🔺🔺🔺🔺🔺🔺
Remember this feed is to encourage you to study the Bible for yourself and not always be eager to rely on Pastors, Preachers and Teachers to interpret scripture for you.
Once you do your study let me know if you have any questions by commenting below or sending a DM.
I will answer them by the grace of God to the best of my ability. Although, I will not answer questions that I know you can find out for yourself by simply reading the book of John as you were instructed. I will definitely always point you in the right direction though.
Last, but most importantly please remember to pray and ask The Holy Spirit to open your eyes and open your heart and give you the true biblical understanding of the passage that you're reading. Ask Him to help you. He is the ultimate teacher.
 John Ch. 14
25 "These things I have spoken to you while I am still with you. 26 But the Helper, the Holy Spirit, whom the Father will send in my name, he will teach you all things and bring to your remembrance all that I have said to you.