We must not hesitate to treat lies like an enemy…
Everyone knows, lies are fun. Oh sure we all say we want truth, but deep down we would rather have a lie. Lies bring fantasy, mystery, and no responsibility into our dull, mundane lives; at least for a season. We will even curse someone out and go off when they try to disturb our lie with the truth. Yes, our lips will say without hesitation, "just be honest with me." Although, the moment someone is honest we get angry and want to see them suffer or die…lol  A husband can't tell his wife, "honey I haven't been physically attracted to you because you've gained 60 lbs since we were married and your chin has whiskers now. Can we work on you losing a little weight and getting your chin waxed?" He is forced to live in the lie, to keep things falsely peaceful.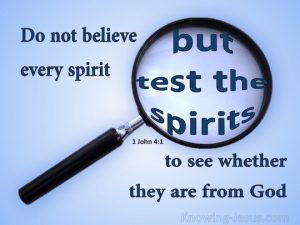 That is what lies bring, a false sense of peace on the surface, while there is an undercurrent of chaos brewing. As you can imagine, lies are very deceitful, the longer the lie is repeated, it starts to become our truth. That brings us to something extremely dangerous, a lie wrapped in truth. This is the epitome of self deception. A world people live in everyday. The lie is so latent with sprinkles of truth, you can't even tell it's a lie anymore. When a lie and truth begins to look similar it's called deception. You are no longer trying to decipher truth from  lies, but you must discern what is true and almost true. This is a dangerous tricky phenomenon. It is happening everyday in our churches. The average christian has no discernment between what is truth, lies, real or fake. It leaves the average professed believer in Christ to start mixing all kinds of opposing beliefs with their Christianity and thinking it's perfectly ok.
What a sad case in God's Kingdom. The moment we start trying to mix truth with lies, it is no longer truth and now we are living the lie. We are deceived into thinking our mixture of Christianity, New Age, Buddhism, The Occult, Mysticism, Islam, Divination, Catholicism, Gnosticism, Universalism, and many other oppositional theologies of the The Cross of Jesus Christ is acceptable to God Almighty. Well I'm here to proclaim to you in love,  as my sisters and brothers and through the power of The Holy Spirit, it is NOT acceptable and never will be. You cannot have your cake and eat it too. Either you are a follower of Christ, His disciple or you are not. If you have chosen to follow Christ, you must renew your mind with His precious word and denounce all these other satanic belief systems that draw you away from the pure unadulterated truth of God's word and The Living Word, Jesus Himself.  You can use the word "God", but you are not following the biblical God. You have created for yourself another God, another Jesus.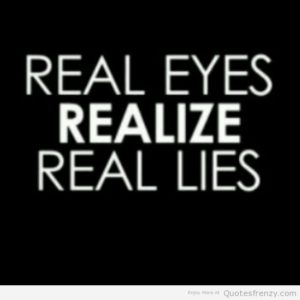 Also, I need to tell you, it is nothing more than our pride that leads us to all these false belief systems. We like to think we are humble, but we are not. Rather than submit to The One True God of the bible, His Son Jesus Christ and the written word, we would rather subconsciously choose our own God and make up our own religion; that way, we are still in control and can pat ourselves on the back. In conclusion, I pray this day that you will begin to think about what you actually believe and if it is not completely and fully Jesus Christ of the bible and Him crucified, repentance from your sin, choosing to follow Christ that you may have everlasting life, believing you have a real enemy (satan) trying to keep you from the truth of Christ, etc… If this is not what you believe when you call yourself a Christian, then please stop calling yourself a Christian, you are nothing more than a spiritualist. You want to tap into the spirit realm without submitting to Christ. God gives us free will as human beings, you are free to worship whomever you want, but do not call yourself a Christian when you do not believe in what the bible teaches. Christian does not mean "good person", it means to be a follower of Christ or to be Christ-like. Christ would never incorporate New Age, Universalist, Gnostic or any other false doctrine into His Father's Kingdom because then He would be part of The Lie and Christ only comes in The Truth of His Word. It's time to stop mixing the clean with the unclean (Leviticus 10:10) if you are a true follower of Christ. Either you believe in the truth of the whole bible or you don't. Picking and choosing what you will tolerate from God's word just leaves you with a lie. You will not see the full power of God in your life if you continue on this path of mixing.
The Temple of the Living God -2 Corinthians Chapter 6

17 Therefore go out from their midst,
    and be separate from them, says the Lord,
and touch no unclean thing;
    then I will welcome you,
18 and I will be a father to you,
    and you shall be sons and daughters to me,
says the Lord Almighty."
Do not be deceived people. We are in a great time of deception and there is a mixture of biblical teaching and false doctrines being propagated. Don't drink the kool-aid. I pray that The Holy Spirit will open your eyes and ears to the truth of God and His word and give you supernatural discernment, that you may walk in love and truth. It's not enough to be "spiritual", you'd better make sure you are in fellowship with The True Holy Spirit. Below I have gathered some scripture and reference materials for you to study on your own. Be blessed.♥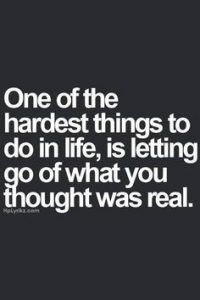 The Signs of the Times and the End of the Age -Matthew Chapter 24
3 Now as He sat on the Mount of Olives, the disciples came to Him privately, saying, "Tell us, when will these things be? And what will be the sign of Your coming, and of the end of the age?"
4 And Jesus answered and said to them: "Take heed that no one deceives you. 5 For many will come in My name, saying, 'I am the Christ,' and will deceive many. 6 And you will hear of wars and rumors of wars. See that you are not troubled; for all[a] these things must come to pass, but the end is not yet. 7 For nation will rise against nation, and kingdom against kingdom. And there will be famines, pestilences,[b] and earthquakes in various places. 8 All these are the beginning of sorrows.
23 "Then if anyone says to you, 'Look, here is the Christ!' or 'There!' do not believe it. 24 For false christs and false prophets will rise and show great signs and wonders to deceive, if possible, even the elect. 25 See, I have told you beforehand.
1 Timothy 2:5

New King James Version (NKJV)
5 For there is one God and one Mediator between God and men, the Man Christ Jesus,
1 John 4:1

New King James Version (NKJV)
4 Beloved, do not believe every spirit, but test the spirits, whether they are of God; because many false prophets have gone out into the world.
What is New Age? https://carm.org/new-age-what
If you find yourself reading books or involved in any of the thinking, beliefs, practices, or doctrines on this link, you are dabbling in New Age and The Occult.  http://www.newagesearch.com/new-age-information.html
New Age Authors: http://en.wikipedia.org/wiki/Category:New_Age_writers
List of New Age Books: http://www.goodreads.com/list/show/18349.Best_New_Age_Books
This author and speaker (Warren Smith) has a great testimony. God saved him out of the New Age Movement and now he warns Christians concerning New Age doctrine creeping into the church.
Johanna Michaelsen is an author who was also saved out of New Age. This is a great read.
 Awesome video series on false doctrine creeping into the church.