Morning Routine? Well it's taken me years to get here, but I'm finally understanding the enrichment of getting up early and having a morning routine. Naturally being a night owl, I have protested for some time now.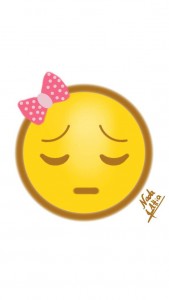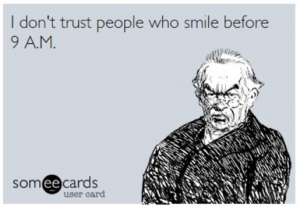 Our Father has truly blessed my life and has been requiring more of me and we know to whom much is given, much is required! Therefore, He first impressed upon me to have a morning routine and quit flying by the seat of my pants. I've had a morning routine for 6 months or so. I must say I love it!!! I was so used to repeating my night owl mantra, "That's just the way I am!!" Although, there is a different anointing in seeking God in the morning. Morning being the first fruit of our day. That way He is not an after thought or add on and this lays the foundation for your day. The Psalmist David says,
63 "O God, You are my God;
Early will I seek You;
My soul thirsts for You;
My flesh longs for You
In a dry and thirsty land
Where there is no water.
2 So I have looked for You in the sanctuary,
To see Your power and Your glory." -Psalm 63
Now remember I was an avid night owl. I still love staying up late every now and then and sleeping in, but only once in a while. It is no longer part of my routine. Why? Well, first because the Holy Spirit was nagging me to change in this area and I knew that being a wife, mother, grandmother, Pastor, Life/Leadership Coach, daughter, sister, Entrepreneur, blogger, speaker, …..EXACTLY!! My roles in life require me to be a better steward of my time and to be more disciplined, productive and organized. My goal is to get the best and most of my time possible. Now of course there is grace in everything. I realize that we are all in different seasons of life and our lives can seem so noisy. Although, if you pray and make the effort, God will meet you where you are and bless your effort. Start where you can, one change at a time.

Here are 3 staples in a Godly-Girlie morning routine (Staple: a basic or principal item, thing, feature, element, or part)



Prayer/Study Time with God:

This is the MOST important! We can have our plans, dreams, and goals, but if they do not line up with what God has for us as His individual children we can get off course. Side note: Devotionals are nice, but nothing beats studying God's word chapter by chapter, verse by verse. 




Tidy Up/Make Bed if possible: (make it pretty!)

As women, we are the beauty of our home. We should be great stewards over the home He has blessed us with. Our home represents us, so starting your day with a made bed or tidying up your bedroom, family area, etc. gives us a sense of peace and accomplishment at the start of our day. Also, for you married girlies, the hubby loves it (even if he never says so)!




Vision & Planning: (Dare to dream)

It is a very powerful tool and habit to cast vision for your life, family, relationship with God, business, home, etc…  As you know God left us His Word. His word is powerful. Therefore, the act of envisioning, writing, and expecting God to perform His Word is pleasing to Him.
2 Then the Lord answered me and said:
"Write the vision
And make it plain on tablets,
That he may run who reads it.
3 For the vision is yet for an appointed time;
But at the end it will speak, and it will not lie.
Though it tarries, wait for it;
Because it will surely come,
It will not tarry. -Habakuk 2
When the king asked Nehemiah (Chapter 2) why he was so sad, Nehemiah said to the King, "May the king live forever! Why should my face not be sad, when the city, the place of my fathers' tombs, lies waste, and its gates are burned with fire?" The King granted him resources for his vision to rebuild the walls,  Nehemiah had his plans ready! He had not been sitting passively while he was praying, he had a vision and a plan before God! Therefore, God blessed his vision, strategy and plans. So, ladies stop being passive about the plans for your life. Write it down, meditate on God's word concerning your destiny, make plans!! It is good to revisit your vision and plan for your life/year/month/week/day, everyday or at least a few times a week! "28 For which of you, intending to build a tower, does not sit down first and count the cost, whether he has enough to finish it" -Luke 14:28
P. S. And we can't forget COFFEE!!!!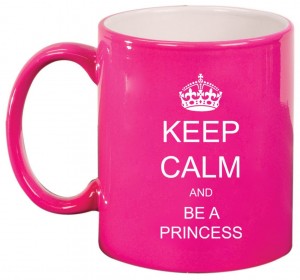 Now GO GET'EM TIGRESS!!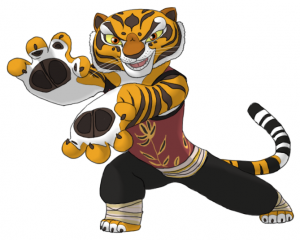 master tigress by shebawild