Do we hear Him really? We talk about God's Word all the time, but do we truly seek to obey it? Well the enemy knows we have this flesh that wars against God's commandments constantly and he uses that to his advantage. Although, he can only use what we allow him to use. One of his greatest weapons are lies. Lies do trap and deceive us when we reject what God says and refuse to humble ourselves.  Here is a great message ladies, from Dr. Tony Evans on the subject of our series, "You Bought The Lie." I pray you listen with humility and a yearning for truth and obedience to Christ and His Kingdom. This post is another bridge of "You Bought The Lie" PART ONE & PART TWO. There is also another BRIDGE in this series that was posted last week.  I know this is a VERY important foundational truth for women that often brings havoc in our lives when we reject it. Whether we like it or not God has an order to HIS kingdom and we cannot drag worldly thinking and behavioral patterns into His Kingdom and expect His approval and blessings. The good news is if we find that we have believed any of satan's lies, we can submit to God, resist the devil and he MUST flee (James 4:7). God is waiting for us to believe Him with our actions so HE can use and bless us for all eternity!! Ladies do not miss out on what God has for you because your pride has partnered up with the father of lies. Do not miss what Christ died for you to have from your Heavenly Father!!
The bible tells us faith comes by hearing and hearing by the Word of God. I hope you do not mind curative content now and then. I love sharing other people's platforms when they are pointing to Christ and His Kingdom. I pray you will receive this message in love and grace. May God bless you and keep you! Click on the icon below and enjoy hearing this message by Dr. Tony Evans.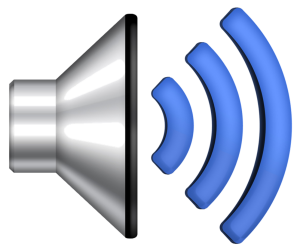 About Dr. Tony Evans
---
Dr. Tony Evans is one of the country's most respected leaders in evangelical circles. As a pastor, teacher, author and speaker, he serves the body of Christ through his unique ability to communicate complex theological truths through simple, yet profound, illustrations. While addressing the practical issues of today, Dr. Evans is known as a relevant expositor. New and veteran pastors alike regard him as a pastor of pastors and a father in the faith.
Walking in the Spirit

16 I say then: Walk in the Spirit, and you shall not fulfill the lust of the flesh. 17 For the flesh lusts against the Spirit, and the Spirit against the flesh; and these are contrary to one another, so that you do not do the things that you wish. 18 But if you are led by the Spirit, you are not under the law.

19 Now the works of the flesh are evident, which are: adultery,[c]fornication, uncleanness, lewdness, 20 idolatry, sorcery, hatred, contentions, jealousies, outbursts of wrath, selfish ambitions, dissensions, heresies, 21 envy, murders,[d] drunkenness, revelries, and the like; of which I tell you beforehand, just as I also told you in time past, that those who practice such things will not inherit the kingdom of God.

22 But the fruit of the Spirit is love, joy, peace, longsuffering, kindness, goodness, faithfulness, 23 gentleness, self-control. Against such there is no law. 24 And those who are Christ's have crucified the flesh with its passions and desires. 25 If we live in the Spirit, let us also walk in the Spirit. 26 Let us not become conceited, provoking one another, envying one another.   -Ephesians Chapter 5 (NKJV)