CHRISTIAN  LIFE or LEADERSHIP COACHING?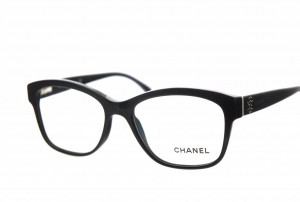 Life Coach: Sometimes we hit a wall in life and we get stuck. We are filled with unfulfilled passions and dreams that haunt us. You know what I'm talking about; that time when life is dragging us by the collar instead of us leading it along! There are many reasons why we get stuck and we all have many different circumstances and situations that are unique to different seasons in life. This is when a
 Life Coach
 can come in and assist you in identifying your strengths, your weaknesses and stumbling blocks. Together as partners, you and I can formulate a step by step plan to get you unraveled, organized, and moving closer towards your goals and reaching them! Working with a coach brings 
accountability
, strategic 
focus
 and 
action steps
 to make your 
vision
 a reality!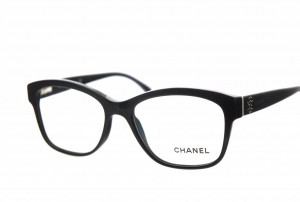 A Leadership Coach partners with you to enhance and/or develop fundamental leadership practices, strategies and/or organizational principles to maximize your leadership and influence. Whether it's your leadership as a…
Believer
Parent
Minister
Pastor
Teacher
Preacher
First Lady/Wife of Senior Pastor
Or just wanting to develop yourself as a leader.
Make a decision to not allow obstacles to distract or stop you! Here are just some of the areas I can focus on with you…

Life Coaching Areas

Establishing A Biblical Foundation (rebuilding your life on a biblical foundation).
Co-dependency Can't Stay Here!
Organizing & Planning Your Life
Out Of A Break-up And Moving Forward!
Recovery Coaching (Divorce, Addiction, Fear & Anxiety, Insecurity, etc…)
Empty Nest, Now What? (Reorganizing your life & establishing new priorities for a NEW Season!)

Leadership Coaching Areas

Pastoral/Ministerial Leadership Coaching
Cultivate The Leader In You
After The Fall (Do not allow sin to ruin the call on your life!)
Ministry  (Coaching you back to organization and peace in leading)
Eradicating fear of confrontation or correction of your team: Healthy confrontation is necessary for  successful leadership.

Pricing (All pricing is based on virtual coaching, contingent upon type and length of coaching period and is subject to written Coach/Client Agreement)

Per Session: $99 to $249/90 min (subject to written Coach/Client Agreement)
Monthly: $249 to $549 includes 3- 90min sessions per month+ follow-up emails, texts, and/or phone calls (subject to written  Coach/Client Agreement)
Coaching Package: $1439 to $3599/6 months- includes 3- 90 minute coaching sessions per month+ follow-up emails, texts, and/or phone calls (subject to written  Coach/Client Agreement)

****Pricing is for virtual coaching only: via Telephone, Skype or FaceTime. In person sessions will be an additional $40 in CT area/NY area $100-150 additional****

Workshops

1/2 Day (4hrs) Workshops are made up of a minimum of 6 women and a maximum of 12 at $49/person..

Identifying Co-Dependency in Relationships
Organizing Your Small Business/Start-Up
Organizing Your Vision (Knowing how to start and plan)
Healthy Confrontation
The Pastor's Wife- Life Session
Organization & Planning
Home Life/Clutter Free
What is a Good Wife?
Balancing Ministry and Home
Being A Minister/Pastor/Leader And A Woman

Remember, you are a priceless gem. Do not allow one more day to go by without taking steps towards your passion and peace. **Confidentiality is of the utmost importance. What happens in coaching is in the volt.**  I pray that you live out everything God has for you.

Contact me with any questions or concerns you  may have about coaching or my workshops…