Sometimes life is hard. It can keep throwing curve balls of inconvenience and suffering at us unexpected.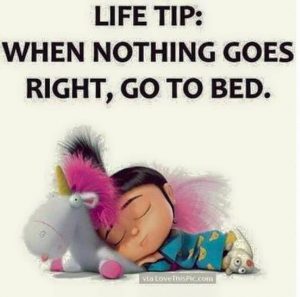 Then there are those times when you get 10 fast balls in a row and it drains you to depletion. Those are the times to pray, cry out to God and hurry up and go to sleep so a different day can start if it's just a bad day.
Although, what if it's a bad week or several bad months or years? How do you hold up, what keeps you from falling off the edge? If you have read your bible or been in church, during those rough times you may hear this scripture over and over, "The testing of your faith produces patience, etc."
Romans 5:3-5

New King James Version (NKJV)

3 And not only that, but we also glory in tribulations, knowing that tribulation produces perseverance; 4 and perseverance, character; and character, hope.5 Now hope does not disappoint, because the love of God has been poured out in our hearts by the Holy Spirit who was given to us.
The only thing is, you probably want to smack a few people after you are still in your trial a year later. Most likely this scripture will not make sense or come alive until you are on the other side of The Red Sea in the The Land Of Canaan.  God miraculously uses the hard times to perfect our character, IF we allow ourselves to submit and surrender to Him in the midst of our hardship. That is the key, to not run away from Him in our suffering, but to run deep into His arms and allow Him to comfort and direct us. Many times when we are suffering or feeling trapped in our sin or struggle, the enemy uses our flesh to convince us that our deliverance lies somewhere besides Christ or in our own strength.
When we find ourselves at our wits end we must get on our knees and ask ourselves, "Self, do you want to stay the same or would you love to be made more into the image of Christ?" This is the defining moment; choosing to stick with the old man or reaching (even in all the hardship) for The New You.
2 Corinthians 5:17

New King James Version (NKJV)

17 Therefore, if anyone is in Christ, he is a new creation; old things have passed away; behold, all things have become new.
Are you going to pray, fight, press, rely on The Holy Spirit and stand to be who God has called you to be or are you going to whine and long to go back to Egypt because the journey to your promise land is harder than you expected? Woman of God I encourage you to keep going forward in Christ no matter what comes. He is able to keep us in any trial. We are in a generation that desperately needs to see what a biblical Godly Woman looks like. Our young girls and boys need that example as well as many lost women our own age; so pray, look to Him and put your big girl panties on! It's time to truly be transformed into the image of Christ to represent Him well in the earth for His glory. Ask The Holy Spirit to fill you again and again! You are His beautiful creation with the same power of God inside you that created the heavens and the earth. No matter what you are facing do not allow it to stop you from trusting God to perfect your character from the inside out. Turn to Him, His Word and His direction. It's time to be authentic and honest in Him. If we truly have a relationship with Christ, there is no such thing as Him leaving us the same. We should be transforming and our minds should be renewed by His Word consistently throughout our journey. I hate to break it to you, but you were not created for your happiness, but for His Glory!